Tents
When choosing a tent size for an event, there are a few factors to consider:
Number of guests: Make sure the tent can comfortably fit all of your guests, with enough room for seating and standing.

Type of event: If you're planning a seated dinner, you'll need more space per person than if you're planning a standing reception.

Additional needs: Consider if you need space for a dance floor, a stage, tables and chairs, or other equipment.

Weather: If you're expecting rainy weather, make sure the tent is large enough to accommodate all of your guests and equipment in case of rain.

Set up location: Make sure the tent will fit in the location you have chosen and that you have enough room for setup and takedown.
Below is a tent chart you may use to get an idea of tent size needed with seating: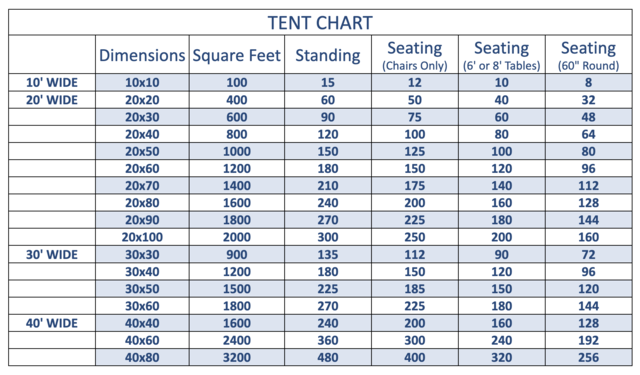 As always please reach out to us and we will be happy to help with choosing the correct size tent for your event!
Call - (225) 744-4500
Text - (225) 577-6638
10x10 Pop-Up Tent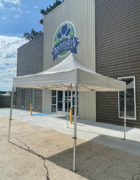 20x20 High Peak Tent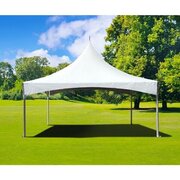 20x30 High Peak Tent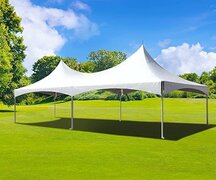 20x40 High Peak Tent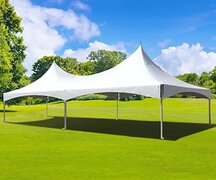 20x50 High Peak Tent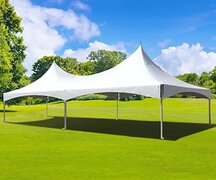 20x60 High Peak Tent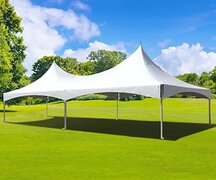 20x70 High Peak Tent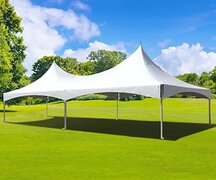 20x80 High Peak Tent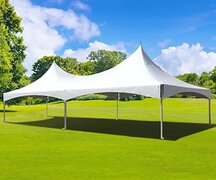 20x90 High Peak Tent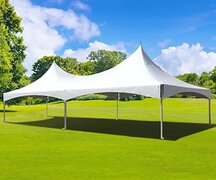 20x100 High Peak Tent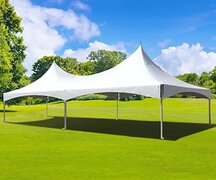 30x30 High Peak Tent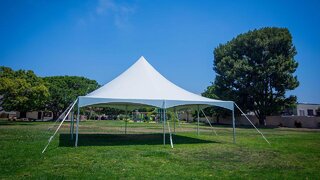 30x60 High Peak Tent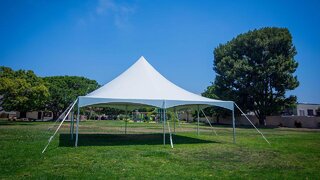 40x40 Jumbo Trac - Gable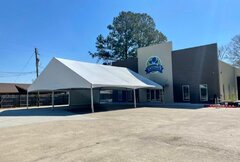 40x60 Jumbo Trac - Gable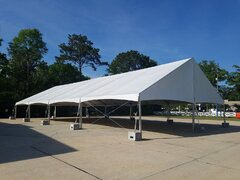 40x80 Jumbo Trac - Gable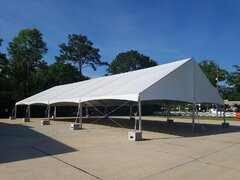 Solid High Peak Tent Walls PER FOOT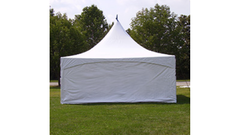 20ft Solid Frame Tent Walls PER FOOT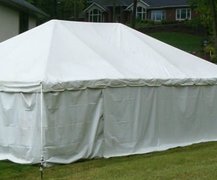 20ft Solid Jumbo Trac Tent Walls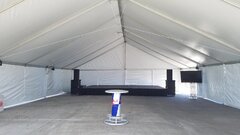 20ft Window Jumbo Trac Tent Walls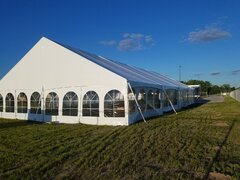 Tent Leg Drapes
High Peak Tent Gutters