Cotton Candy Machine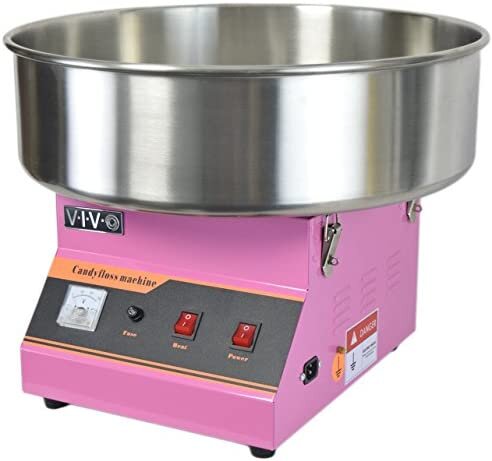 | Regular Price: | Overnight: | Weekend: | 3 Day: |
| --- | --- | --- | --- |
| $95.00 | $95.00 | $114.00 | $133.00 |
Description
Make your event extra sweet with the Cotton Candy Machine! This machine comes with a carton of your choice of flavored sugar and 50 cones. You can make them yourself to share with everyone!
Instructions for use:
**Make sure the bowl latches are fully engaged; cotton candy machine will not turn on unless they are properly secured**
1. Turn on the power and heating switch and let the machine run for 1-2 minutes.
2. Turn on the heating switch and let the machine warm-up for about 4-5 minutes.
3. Pour one spoonful of the granulated sugar into the center of the running head.
4. The candy floss will form after roughly 30 seconds. Use a candy stick or other related object for the candy floss to stick to. Revolve the stick in a circular motion following the pan.
5. To continue to make candy floss, repeat the above steps.